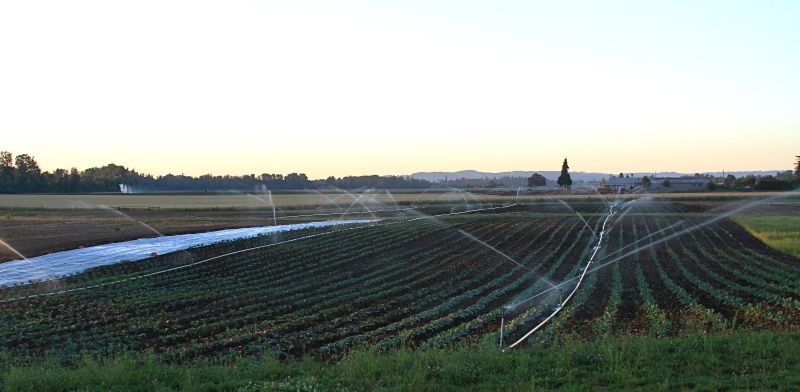 We've been busy transplanting, weeding and watering this week! We hired several new crew members earlier this month and they have been spending lotsa quality time learning to move the irrigation lines and getting familiar with our favorite weeding tool – the stirrup hoe. They are an enthusiastic group and we are happy to have the help. 

It is exciting to be offering some delicious add-ons to the CSA this season (and don't forget, if you're not yet a member, you can join today on a pro-rated basis)! We're making it even easier to buy local and you'll be able to pick them up (in season) at the farm during your Tuesday or Thursday CSA pickups. We have limited quantities available so sign up now! 
Here are some highlights from today's CSA box…
Kohlrabi: These are fresh from the field and have a sweet flavor that is often compared to jicama or broccoli stem. Make sure to peel all the outer skin off and you'll find a delicious crunchy center. I like them best eaten raw with hummus or dip but they can also be roasted. The leaves are tasty to so try adding them to whatever recipe you use for the kale. 
Hakurei Salad Turnips: These are not your grandma's turnips! They are very mild & sweet. As the name implies, they are delicious in salad or can be roasted like other roots. The greens are also very tasty – they'll add a little spice to your salad and they are amazing sautéed too. 
Microgreens are an amazing little treat! Sprinkle a few on salad, soup or sandwiches. They add a fresh & delicious sparkle to any dish. Radish are a bit spicy. Peas are mild and sweet.