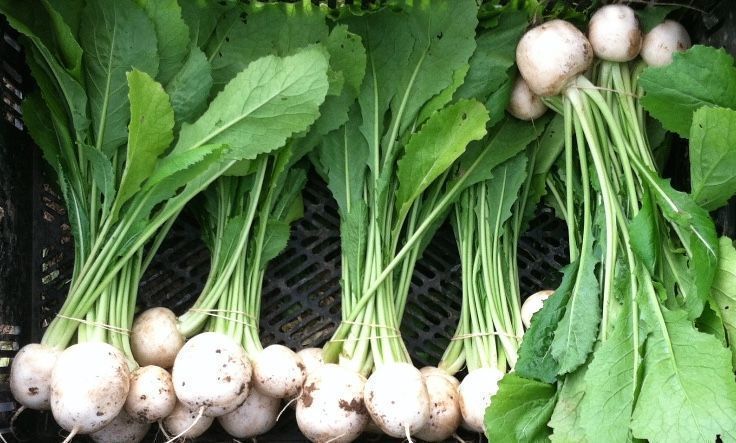 Some highlights from today's CSA box…
Red Spring Onions: These are fresh from the field and have not started to dry down for storage. The bulb is often smaller and the delicious greens are included. Use the tops like you would a scallion.
Hakurei Salad Turnips: these are not your grandma's turnips! They are very mild & sweet. As the name implies, they are delicious in salad or can be roasted like other roots. The greens are also very tasty – they'll add a little spice to your salad and they are amazing sautéed too.
Microgreens: are an amazing little treat! Sprinkle a few on salad, soup or sandwiches. They add a fresh & delicious sparkle to any dish. Radish are a bit spicy. Peas are mild and sweet.