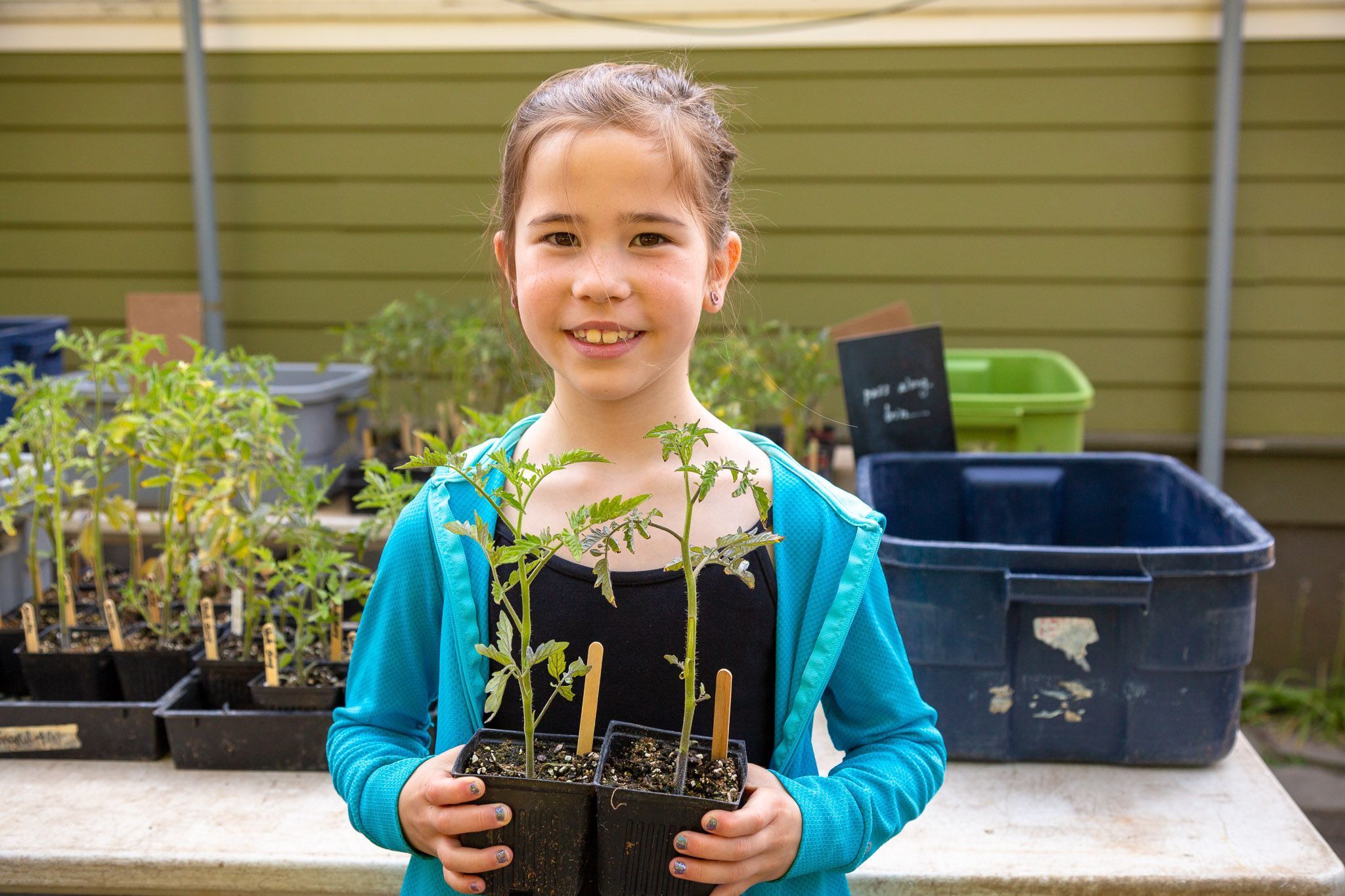 Choose from two pickup locations
We offer two pickup locations in the Portland metro area: southeast Portland in the Woodstock neighborhood, and Lake Oswego at historic Luscher Farm. To learn more about each location and order a share, click one of the links below:
SE Portland pickup location information and ordering
Lake Oswego/Luscher Farm pickup location information and ordering
Whichever you choose, you'll stop by once a week through the summer growing season (or every other week during the winter share) to fill a bag or more (depending on the share option you've chosen) of freshly-picked veggies – here's a running tally of what shareholders picked up in past seasons. A list will tell you how much food to take, and there's ample opportunity for sampling and socializing.
Share Options
To create a range of options for shareholders, the we offer a variety of different types of shares:
Family (whole) Share
Every household is different, but in our experience, this share will provide most of the vegetables needed to feed a family of four for the week.
Regular (half) Share
This is for smaller households.
Working Share
In exchange for 12 hours of work during the season, working shareholders will receive a $30 price reduction. Working shareholders will sign up for tasks at the beginning of the season. Opportunities include helping out with pick-up, participating in work parties, working on the news-letter, and a variety of other tasks.
Three work parties and potluck celebrations will be scheduled over the course of the summer season, which both working and regular shareholders are encouraged to attend.
For current pricing on these options, start by choosing a pickup location most convenient for you: SE Portland or Lake Oswego.
Included with every CSA membership
Coming right up for our SE CSA:
Dec 12,

5:00 pm - 7:00 pm
Coming right up for our Luscher Farm CSA: